Enjoy My Free Guide & Take-Action Plan:
The 3 C's to Happy & Empowered Parenting: Commitment, Communication, Connection!!
**You'll Also Get My "Empowered Parenting Tips Monthly"**
"Rediscovering Joy and Laughter in Your Family"
Welcome to Parenting for Happy Families!
I'm so glad you're here, and thank you for your commitment to bringing Joy & Laughter back into your Family!
I'm guessing, that like me, you never imagined raising children could be so rewarding, and yet, so complicated.  After all, our children come into the world sweet and innocent and then, a funny thing happens….. they grow up!  

Being a parent/co-parent/step parent etc… has never been easy, and in today's super connected, high-tech  and fast-paced world, parenting so your children are happy and thriving (from the inside out), is becoming increasingly challenging and confusing. We all have the best of intentions….but….we also all need guidance to see what we cannot when we are too close emotionally!!
If I had a dime for every time a parent told me they wished that there was an instruction manual that came with each of their kids at birth, I would be rich  AND  ALL parents/co-parents/step-parents etc… would  feel more directed with this whole "parenting thing."
But the fact of the matter is children do not come with a blueprint & this is where I come in…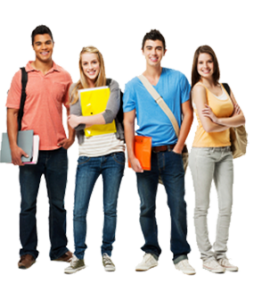 Having raised 3 children, (and I may be biased, but all incredible, successful and who are all my inspiration), my husband and I struggled with how to handle the "what now?" moments that our children lovingly brought to us.   We always thought…if only we had the answers to feeling confident , handling tough situations, and conquering challenges throughout the years to maintain a happy family…
Out of my own challenges, and those of so many others, I created "Parenting for Happy Families" to pay it forward.  My mission is to support  and guide you, and all those that have the honor of being inspired by a child, to access  the most effective and innovative tools and support in order to create happy families where children (and parents) thrive and laughter is abundant!!!
I would be honored to guide you on the parenting journey with your very own personalized parenting road map as you re-discover joy and laughter in your family!! The fact that you are reading this speaks so highly of your commitment to you and your family, and to your goal to laugh with your family each and every day, all while supporting them in their growth and success!!
I welcome meeting you to explore how I can support you and your family – contact me to schedule your FREE 35-minute "Empowered Parenting Consultation" Today!!
Have you laughed with your kids today?